Vitamin Shoppe Inc. Expands Into China
The Vitamin Shoppe's product will be shipped from its new west coast distribution center in Arizona to China. By utilizing its Arizona distribution center.
The Vitamin Shoppe's goal is to deliver products to the Chinese consumer in less than two weeks, enabling the partnership to be one of the quickest suppliers of vitamins, minerals and supplements from the United States to China.
Vitamin Shoppe is a specialty retailer and direct marketer of nutritional products. It primarily sells vitamins, minerals, nutritional supplements, herbs, sports nutrition formulas, homeopathic remedies, green living products and health and beauty aids. Based in North Bergen, New Jersey, the company is recognized as an innovator in providing product information, associate training, and customer education. Information is available to consumers through unprecedented outlets including television, radio, friends, family, health practitioners, and the internet. It offers consumers the opportunity to take charge of their own health and wellness requirements, and supplement where necessary.
At each store location, consumers can find a comprehensive Learning Center which offers free access to vital information about key health concerns and products. The Vitamin Shoppe is a strong supporter of health and wellness campaigns including Life Supplemented sponsored by the Council for Responsible Nutrition.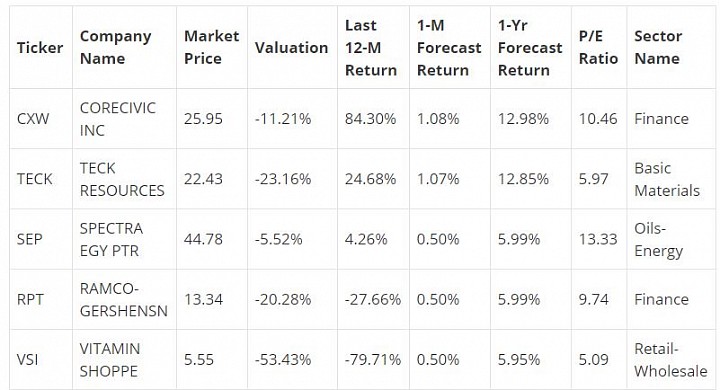 The company had big news this week as it announced an expansion into China. The Vitamin Shoppe is partnering with Macy's China Limited to bring its broad product assortment to the Chinese consumer by offering a mix of its private brand products as well as select third-party brands via Alibaba's online shopping platform- Tmall Global.
Commenting on this initiative, David Denker, Director International Development stated,
This is another example of the different strategies and partnerships we are pursuing to expand our reach and enhance the customers' experience. The Asian vitamin, mineral and supplement market is an attractive market for us exhibiting a growth rate of 6% per year and is projected to reach $20 billion in the next five years, according to Nutrition Business Journal, and we are pleased that we are able to secure ease of entry into China.
Of course, this may be too little too late. As we have seen with so many retailers lately--and H&M just this week, brick and mortar retailers of all sorts are suffering. Vitamin Shoppe is also stuck in this category. Prior to this announcement, the stock was trading at-or-near its 52-week low.
And of course, "China" has long been promoted as just the right "medicine" for many suffering companies seeking new customers amidst its massive market. Will the Chinese people be into American-style nutritional supplements when they themselves have a rich and historic medical culture and all sorts of traditional remedies?
We updated our recommendation from HOLD to BUY for VITAMIN SHOPPE on 2017-10-04. Based on the information we have gathered and our resulting research, we feel that VITAMIN SHOPPE has the probability to OUTPERFORM average market performance for the next year. The company exhibits ATTRACTIVE P/E Ratio and Price Sales Ratio.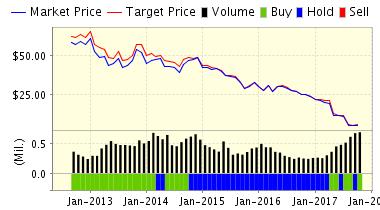 ValuEngine Forecast

Target
Price*

Expected
Return

1-Month

5.53
0.50%

3-Month

5.47
-0.46%

6-Month

5.22
-5.05%

1-Year

5.83
6.01%

2-Year

5.33
-3.16%

3-Year

6.01
9.27%
Valuation & Rankings

Valuation

53.84% undervalued

Valuation Rank

95

1-M Forecast Return

0.50%

1-M Forecast Return Rank

84

12-M Return

-79.58%

Momentum Rank

2

Sharpe Ratio

-1.06

Sharpe Ratio Rank

5

5-Y Avg Annual Return

-47.78%

5-Y Avg Annual Rtn Rank

12

Volatility

44.90%

Volatility Rank

37

Expected EPS Growth

-48.39%

EPS Growth Rank

4

Market Cap (billions)

0.17

Size Rank

38

Trailing P/E Ratio

5.05

Trailing P/E Rank

99

Forward P/E Ratio

9.78

Forward P/E Ratio Rank

86

PEG Ratio

n/a

PEG Ratio Rank

n/a

Price/Sales

0.14

Price/Sales Rank

97

Market/Book

1.00

Market/Book Rank

80

Beta

0.80

Beta Rank

50

Alpha

n/a

Alpha Rank

n/a
More